Specials Event @ Comics Art Museum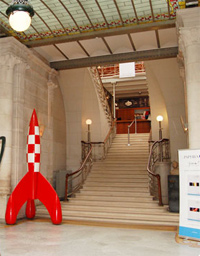 12 June we organized the Brussels edition of our Specials event at the Comic Book Museum, dedicated to the 'ninth art' and set in a magnificent Horta background. Sofie Jacobs and our guest speaker Fabienne Bruyninckx introduced our limited edition Specials booklets, the Colour Guides and introduced us into the world of colours and the influence they have on our everyday lives.
We would like to thank our guests for joining us and show you an impression of the day.